Paris, Île-de-France, France

HEATHER HONEY FROM LANDES
Hédène heather honey is unique, thanks to its warm color. Rare and scented, it has nice caramel and fruity overtones.
---
HEATHER HONEY FROM LANDES
With a warm color, this refined honey has fruity and caramelized overtones. Its creamy texture makes it unique because, unlike a liquid honey, it melts in hot drinks. It is delightful.
Emblematic flower of South-West slopes, Hédène heather honey is harvested in Landes. Its warm color tinted with gold nuances looks inviting for savoring. With its caramelized notes, Hédène erica heather honey has an incomparable sweetness. It is perfect with pancakes, cheese or lukewarm brioches. It is an authentic honey with intense and long-lasting scents and a light aftertaste of bitterness. Its flavor is very nice, fruity but also caramelized, for a genuine journey through the senses.
TASTING ADVICE – HEDONISTIC TIME
Hédène heather honey wonderfully matches with hot drinks. It perfumes them with delicacy. Its fruity and caramelized notes bring sweetness and greed to a refined and delicate break.
Size:
250g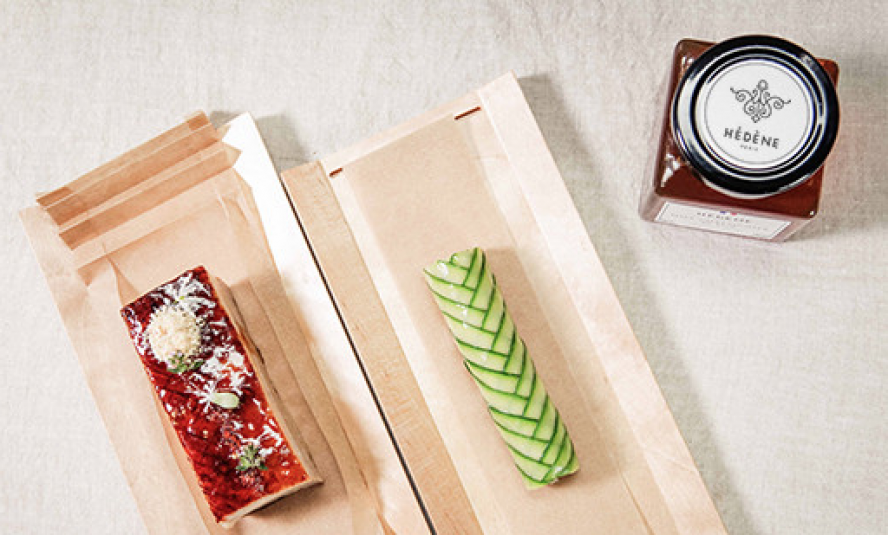 ABOUT US
HÉDÈNE, FRENCH HONEY'S REFINEMENT AND EXCELLENCE
Hédène, is the willingness to restore French honey's nobility through a wide range of monofloral regional honeys with uncommon tastes, colors and textures. Noble and natural, Hédène French honeys bring to light the wonderfully rich floral heritage of France through a unique traditional know-how.
Hédène offers exceptional French honeys with an incomparable refinement as apiaries are established in the most beautiful wildflowers parcels of France and honeys are cold extracted. Whether you enjoy them raw with a spoon or in a recipe, Hédène honeys will take your senses to an unforgettable journey. Thanks to its traceability and high quality process, the brand is appreciated by the greatest starred chefs and distributed in the most prestigious gourmet places in France and internationally.
In the beginning, there are two beekeepers in love with French honey: Cyril Marx and Alexis Ratouis. Both born in a family of beekeepers, they connect through a passion for this noble and natural product, with multiple flavors and source of intense pleasure.
Both graduated from "Rucher-École du Jardin du Luxembourg" in Paris, they realized they both wanted to innovate in the honey sector. Hence they decided to create together Hédène, defined by a 100% French luxury positioning and core values such as traceability, refinement and deliciousness.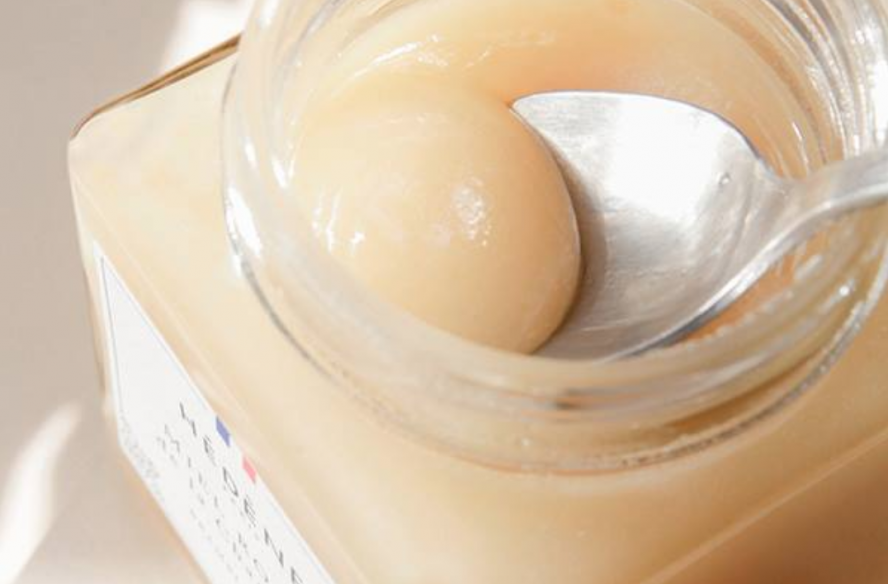 Thanks to a wide range of 100% French honeys, Hédène highlights the wonderfully rich floral heritage of France and offers a journey through senses and regions. Every Hédène French honey comes from a French soil's emblematic flower and distinguishes itself with a unique aroma.
The traditional beekeeping know-how specific to Hédène imparts to every honey a higher quality as apiaries are established in the most beautiful wildflowers parcels of France, honeys are cold extracted and every designation is authenticated.
As a pioneer in 100% French gourmet honey, Hédène's desire is to show the diversity of honey flavors through a wide range of rare honeys. Through their unique flavors, colors and textures, Hédène French honeys provide an extraordinary taste experience. Sweet or intense, crystal-clear or copper-dark, liquid or creamy, these honeys will light up your day at any time: for breakfast, tea-time, with a yogurt or with cheese, to brighten up a recipe or even raw, eaten with a spoon.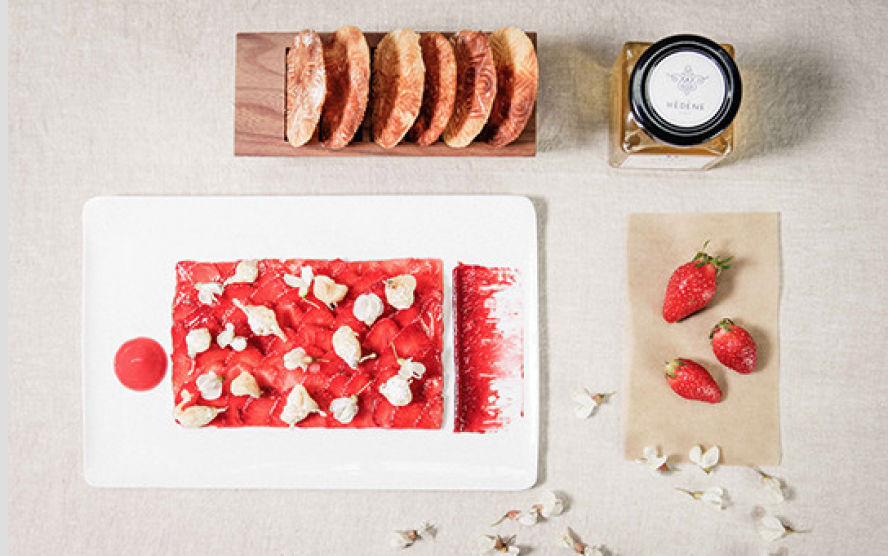 Beyond a journey through the senses, Hédène honeys are also a journey into French regions. From Tarn to Burgundy or Jura, Hédène honeys promote French floral heritage to the delight of epicures… everyone will be pleased!
With its multiple partnerships in the world of gastronomy, Hédène has an innovative process and shows honey is a proper ingredient. Just like spices or olive oil, it might brighten up your favorite dish. Symbol of French excellence, the aromatic finesse of every Hédène honey is suitable with any recipe.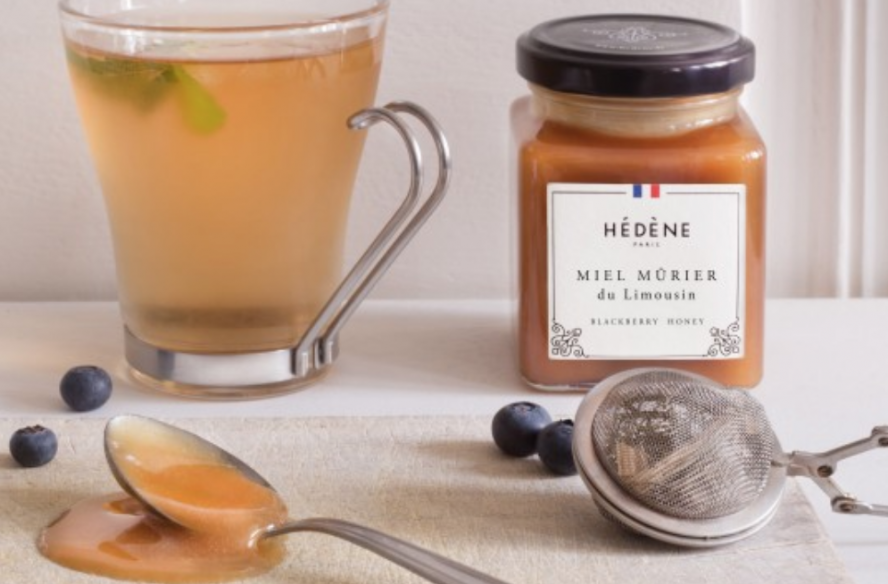 Hédène is also distributed by the best master cheese makers, who are all about traceability, soils and flavors. Many Best French Cheese makers, including Michel Fouchereau, Marie Quatrehomme, Pierre Gay or Ludovic Bisot, are part of Hédène's prestigious ambassadors.
This process with cheese shops, supported by the Federation of French Cheese Makers and French Dairy Interbranch Organization, gave birth to the greatest associations of cheese and Hédène honeys. It renewed the art of tasting those noble products with various commonalities.
Non Official Manufacturer
Business Type
Manufacturer
Company Tags
Preferred Markets
BtoTree EXPOs