Food & Beverages
Non Alcohol
Tea
Tokyo, Tokyo, Japan

Kuromamecha By Senbird Tea
Black Soybean Tea Kuromamecha is made from roasted black soybeans, producing a tea that has a savoury aroma and toasty taste with a slight sweetness.
---
Kuromamecha By Senbird Tea
Description
This Kuromamecha black soybean tea uses the finest organic black soybeans from Hokkaido. This caffeine-free herbal tea has a savory aroma and nutty, sweet flavor that can be enjoyed hot or cold. Black soybeans are known for anti-aging properties and impressive health benefits.
Hokkaido is a region in Japan that's famous for producing flavorful soybeans. In fact, this tea uses only the roundest soybeans to ensure a nutrient rich, flavorful brew. Generally, kuromamecha brews a dark purple. This tea is packed with potassium, calcium, and iron. After drinking, you can eat the beans for an extra boost of fiber.
Kuromamecha Steeping Instructions
Heat fresh, filtered water until boiled. Let cool very slightly — water close to 203°F (95°C) is ideal for bringing out the fragrance and flavour in Kuromamecha.
Pour water over the kuromamecha. Steep for 5 minutes.
This tea can be steeped up to 2 times and you can eat the beans afterwards.
For iced kuromamecha, simply pour hot water over the beans and let it steep in the fridge overnight.
Origin: Hokkaido, Japan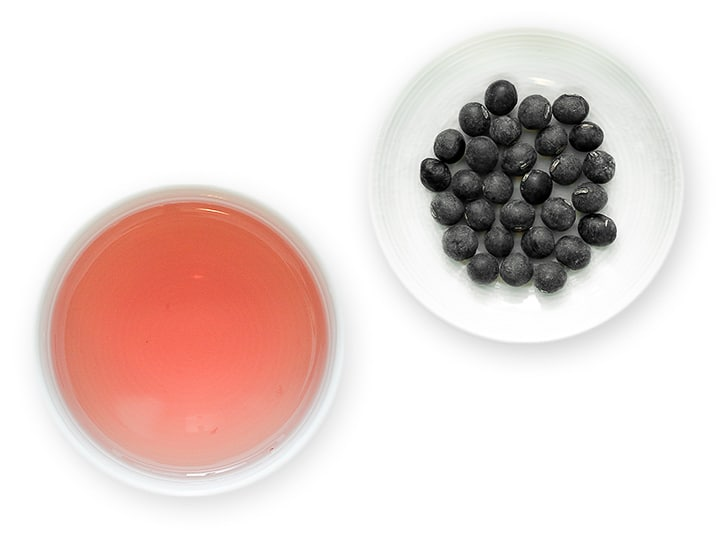 OUR STORY
SHARING THE GOODNESS OF TEA


Video
We are tea lovers, committed to sharing the goodness of Japanese tea. Because at Senbird, we believe that there is a good moment in every cup.
Partnering with local farms across Japan, we're passionate about sharing the quality and traditions of tea that support a healthy mind, body, and spirit. Beyond that, we aim to inspire more moments of appreciation every day with the power of tea.
AUTHENTIC, HIGH-GRADE JAPANESE TEA
Growing up with tea to now drinking it every day, Shota and Celia are tea lovers who especially enjoy daily meditation with a cup of green tea. Often traveling to Japan to visit family and tasting some of the best Japanese teas, they were surprised by the limited variety and quality back home in the United States.
SOURCED FROM LOCAL TEA FARMS
As a passion and foundation for a healthy lifestyle, Shota and Celia set out for a trip directly to the source of Japan's best tea – the tea farmers themselves. During those visits, they learned about the art and traditions of tea making in small batches. Inspired by the passion, respect and dedication of our farmers, Senbird was born to share the goodness of Japanese tea.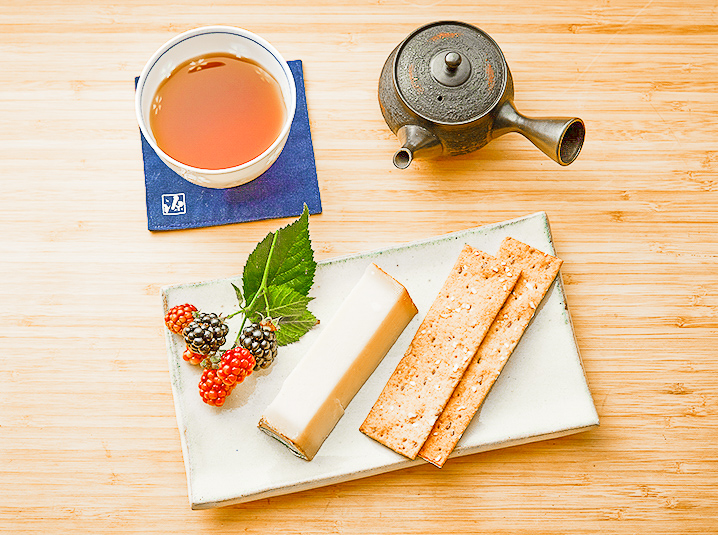 HEALTHY MIND, BODY AND SPIRIT
The Senbird logo is inspired by Japan's flag, red for the sun (hinomaru; 日の丸) that rises and sets each day. At the center, a bird with wings shaped like a leaf, represents the power of tea in supporting a healthy mind, body, and spirit.
Together, this represents our vision — inspiring more moments of appreciation by sharing the goodness of Japanese tea with tea lovers around the world.
HAND SELECTED IN SMALL BATCHES
Each tea variety is chosen for it's distinct flavor and prepared with utmost care for optional freshness. Our teas are carefully harvested and produced in small batches by our select farms, resulting in high quality tea with robust flavors, aromas, and textures.
TRADITIONAL FARMING METHODS
Handmade fertilizer, pure mineral water from the earth…our farmers have been using traditional farming methods to grow organic tea for many generations.
A MOMENT IN EVERY
CUP OF TEA
Business Type
Manufacturer, Distributor, Wholeseller
Company Tags
Preferred Markets
Associations, Organizations
Trade Show, Conference, Other Events
BtoTree EXPOs