Electronics
Home Appliances
Small Appliances
Coffee, Tea & Espresso Appliances
New York City, New York, United States

Moccamaster Cup-One by Technivorm
The Moccamaster Cup-One is a single serve coffeemaker. The Cup-One features a specially designed brew-basket and brews a perfect cup of coffee in just four minutes. The Moccamaster Cup-One has a removable cup holder to fit different size cups under the brew-basket. Once the Cup-One has completed a brew cycle, the coffeemaker shuts off automatically. Technivorm
---
Moccamaster Cup-One by Technivorm
The Moccamaster Cup-One is a single serve coffeemaker. The Cup-One features a specially designed brew-basket and brews a perfect cup of coffee in just four minutes. The Moccamaster Cup-One has a removable cup holder to fit different size cups under the brew-basket. Once the Cup-One has completed a brew cycle, the coffeemaker shuts off automatically.
Single Serve Coffeemaker includes 1-cup porcelain Cup-One mug and a box of 80ct #1 filters
Simple to operate and quiet brewing process that brews a 300ml cup in just 4-5 minutes
Unique, copper boiling element rapidly heats water to control brewing temperature between 92º to 96º C which is important for coffee soluble extraction, then automatically switches off when the water reservoir is empty
Pre-immersion drip-style system ensures the perfect coffee bloom, produced by an ultra–precise, natural pulse action
Ideal water saturation time to maximize coffee complexity, flavour and aroma – Achieved through a cone shape brew-basket design that regulates a 4-5 minute brew time
Removable Cup Holder allows for various sized coffee mugs
Made with durable metal housings and BPA/BPS/BPF & Phthalate free plastics
Removable parts essential for long-term maintenance and replacement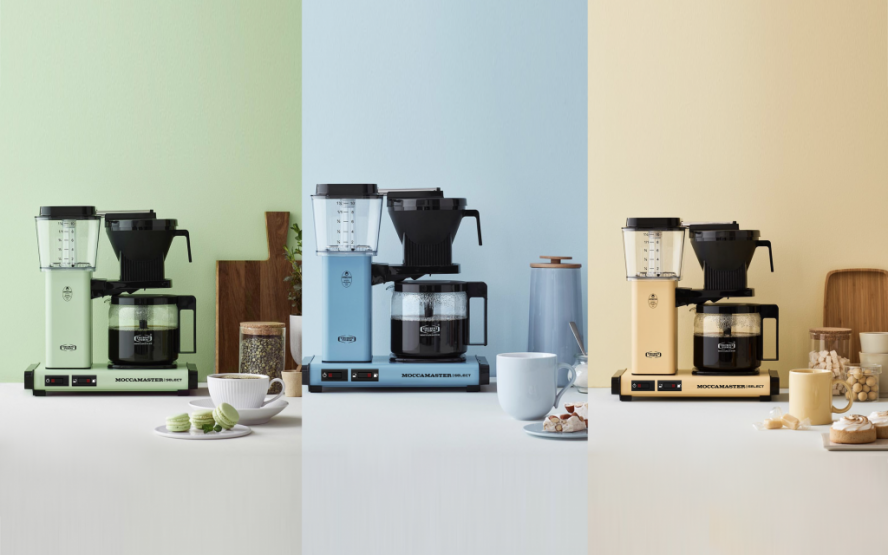 ABOUT US
Technivorm is the manufacturer of premium quality Moccamaster coffeemakers and grinders. All Technivorm products are granted with a Seal of Approval meeting the strict quality guidelines of the European Coffee Brewing Center (ECBC). Technivorm's home coffeemakers are also certified by the Specialty Coffee Association (SCA).
Technivorm makes durable and reliable products that the consumer can fully trust. Technivorm takes care of its environment by using recyclable materials and by making sure the products are energy efficient with a long lifespan. To reflect this, the products have a 5-year limited warranty.
HANDMADE IN THE HEART OF THE NETHERLANDS
The Technivorm factory is centrally located in Amerongen, the Netherlands, and serves customers all over the world. In 1964 Technivorm was founded by Mr. Gerard Clement Smit, an industrial designer back then. After years of developing the perfect brewer, the first Moccamaster filter coffeemaker was born in 1968. The Moccamaster got its first certification by the ECBC in 1975.
Until today each coffee brewer is handmade and individually tested in a live situation, using only the finest materials available. All Moccamaster products have their own unique characteristics, such as separate elements for brewing and hotplate, volume capacity, brew-basket options, thermal or glass jug and housing style. This makes that Technivorm produces a coffeemaker for everyone's needs, with the high quality Technivorm stands for.
A SUSTAINABLE CHOICE
Moccamaster filter coffeemakers have been carefully designed with regard to product longevity, recyclability, ease of maintenance and energy efficiency. With an exceptional long lifespan and operational reliability, Moccamaster filter coffeemakers are a safe and sustainable choice that even meet the highest expectations. All machines are handmade, using only safe and completely recyclable materials. Parts with the hardest wear are easily changeable to new ones, so everyone can enjoy a Moccamaster a lifetime with proper cleaning and descaling.
With features such as auto-off power switches and independent, power-efficient hotplate elements, Technivorm is dedicated to produce sustainable filter coffeemakers that are energy efficient and have components that are 100% recyclable.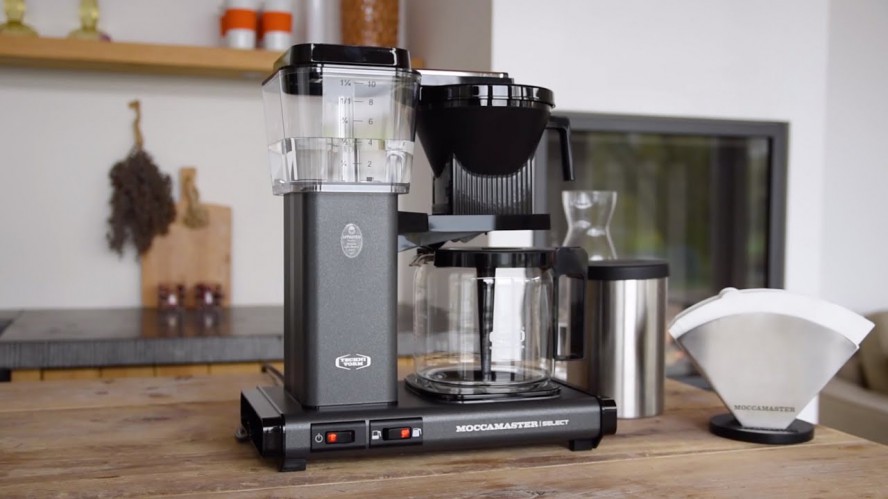 TECHNOLOGY
Moccamaster filter coffeemakers are the result of Technivorm's commitment to product development, research and a combination of handmade quality and precise technology, bringing the best Cup of Coffee since 1968. Experience The best Cup of Coffee with Moccamaster's consistent brewing temperature (92°-96° C), by a powerful and energy efficient copper boiling element. The force of water dripping from the outlet arm and shape of the brew basket have all been designed to create the perfect amount of agitation of water and coffee grounds. This results in a coffee bloom that brings the flavour profile of beans to life.
Source: Technivorm Official Website
Company Tags
Preferred Markets
Associations, Organizations
Trade Show, Conference, Other Events
BtoTree EXPOs